Website is currently undergoing maintenance!
If there are any broken links or missing pages please note that the website is under maintenance and should be back to normal shortly.
The Albury Wodonga Cultural Exchange (AWCE) is a new program which will be a place for cultural exchange with a broad range of activities and information sharing. It will initiate, support and manage activities and events that have mutual benefit for new community members from Culturally and Linguistically Diverse backgrounds, their cultural groups and the wider Albury Wodonga community. The project will be supported by a network of community volunteers and program activities will be based at Albury, Lavington and Wodonga libraries.
Your feedback is really important for these activities!
Click HERE for the Albury Wodonga Cultural Exchange Activity Survey
Considering becoming a Volunteer?
Volunteering is a way to give something back to the community or make a difference to the people around you. It provides an opportunity to develop new skills, build on existing experience and is a wonderful way to challenge yourself or experience something new.
Albury Wodonga Volunteer Resource Bureau recruits Volunteers and refers them to community Organisations in a variety of areas across New South Wales and Victoria. We help you to find Volunteer opportunities that match your interests, skills, passion and values to ensure a positive volunteering experience.
Would you like to acquire new skills? Meet new people? Find new and interesting ways to use you pre-existing talents? Help others? Experience new challenges?
Try Volunteering!
To become a volunteer you can click the image and follow the prompts to complete our simple online application form.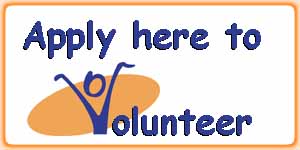 Then give us a call on 02 6021 0990 to book an interview with our Volunteer Referral Officer. They will outline the current volunteering options available in your community, matching you to a position that is right for you.
When booking the interview and if you live in Lavington or Wodonga, should you prefer it we do conduct interviews at Birralee Park Neighbourhood House on the 1st and 3rd Thursdays of the month and at Lavington Library on the 2nd and 4th Thursdays of the month.
If you have any other enquiries call us, email us, or drop in for a quick visit. The Albury Wodonga Volunteer Resource Bureau is located at Mirambeena Community Centre, 19 Martha Mews Lavington NSW 2641 and is open Monday to Thursday, 9.00am to 4.30pm.
Click here to See Our Current Jobs and don't forget to check out: